The hype surrounding generative artificial intelligence has been the rising tide that has lifted many boats, including C3.ai (AI), which has waded into a serious controversy and could find itself stranded once the tide goes out. Read on.
The stock of C3.ai, Inc. (AI), which has been riding the hype surrounding generative artificial intelligence after ChatGPT, the artificial intelligence chatbot launched by Open AI late in November 2022, took the world by storm to become the fastest-growing application in history.
That unraveled recently when short-seller Kerrisdale Capital sent a letter to Deloitte & Touche LLP, the auditor of AI, detailing serious accounting irregularities that raise red flags for investors. The company has been accused of numerous dishonest accounting practices, such as inflating gross profit margins by shifting expenses to different categories. Right on cue, the stock crashed 26% on Tuesday.
Moreover, AI's stock declined 15.5% intraday to close the last trading session at $21.09. Although the stock has gained 56.3% over the past six months, an already ebbing popularity, the stock has lost 26% over the past month. It has a short float of 27.30%.
On January 31, AI announced the launch of its generative AI product suite. Although the business is yet to find its way to profitability, AI seeks to differentiate itself from other vendors that only provide piecemeal solutions by providing an end-to-end platform-as-a-service to develop, deploy, and operate large-scale turnkey industry-specific AI applications.
Regardless of whether there is merit in the recent allegations of accounting irregularities against AI, let's delve deeper into its fundamentals as currently available in the public domain.
Dip In Financial Performance
For the third quarter of the fiscal year 2023, which ended January 31, 2023, AI's total revenue declined by 4.4% year-over-year to $66.67 million, while its non-GAAP gross profit declined by 8.6% year-over-year to $50.96 million.
During the same period, AI's non-GAAP loss from operations came in at $15.03 million, while its non-GAAP net loss amounted to $6.16 million, or $0.06 per share.
AI's total assets stood at $1.10 billion as of January 31, 2023, compared to $1.17 billion as of April 30, 2022.
Elusive Profitability
Although AI's trailing-12-month gross profit margin of 70.46% is 39.9% higher than the industry average of 50.35%, the company is yet to operate at a scale and achieve enough penetration in the AI enterprise software market for its gross profits to offset its operating expenses.
AI's trailing-12-month EBITDA and net income margins of negative 101.14% and 98.35% compare unfavorably to the respective industry averages of 9.78% and 2.71%.
In terms of the trailing-12-month ROCE, ROTC, and ROTA, AI underperforms even the modest industry averages of 2.65%, 2.06%, and 0.67%, respectively.
Stretched Valuation
Despite the recent drawdown in price, AI is still trading at valuations that the company might struggle to justify in the foreseeable future.
In terms of forward EV/Sales, AI is trading at 7.60x, 174.8% higher than the industry average of 2.77x. Also, the stock's forward Price/Sales multiple of 10.55 compares unfavorably with the industry average of 2.70.
Bleak Outlook
Analysts expect AI's revenue for the fourth quarter of the fiscal year 2023, ending April 30, to come in at $71.07 million, indicating a 1.7% decline year-over-year. During the same period, the company's loss per share is expected to come in at $0.18.
Street expects the company to keep reporting net losses until the fiscal year 2025.
POWR Ratings Reflect Weakness
AI's fundamental weakness is reflected in its overall D rating, which equates to Sell in our proprietary POWR Ratings system. The POWR Ratings are calculated considering 118 different factors, with each factor weighted to an optimal degree.
Our proprietary rating system also evaluates each stock based on eight different categories. AI has grade D for Value and Quality, owing to its stretched valuation and lower profitability relative to its peers.
AI also has a D grade for Stability, consistent with its beta of 1.40 and relatively high spread between its 52-week high and low prices of $34.68 and $10.16, respectively.
Unsurprisingly, AI is ranked penultimate of 23 stocks in the Software – SAAS industry.
Beyond what has been discussed above, additional ratings for Growth, Momentum, and Sentiment of AI can be found here.
Bottom Line
Notwithstanding the recent controversy and in addition to macroeconomic headwinds making near-term prospects for growth businesses such as AI uncertain at best, the company is also in the process of adjusting to strategic changes it has implemented in its pricing model and sales organization.
AI has transitioned from a subscription-based pricing model to a consumption-based pricing model. While the company believes that this shift would increase the number and frequency of small transactions from a broader customer base for long-term revenue growth, potential spending cuts by high-profile clients during a probable economic slowdown might put the short-term effectiveness of the model into question.
Hence in view of the above, we believe it would be wise to avoid fundamentally weak AI until its prospects become clearer.
Stocks to Consider Instead of C3.ai, Inc. (AI)
Unfortunately, the odds of AI outperforming in the weeks and months ahead are greatly compromised. However, there are many stocks in the Software – SAAS industry with impressive POWR Ratings. So, you may consider these three A-rated (Strong Buy) or B-rated (Buy) stocks instead:
Informatica Inc. (INFA)
Park City Group, Inc. (PCYG)
MiX Telematics Limited (MIXT)
What To Do Next?
Get your hands on this special report:
The best part of the recent bear market is that there are thriving companies trading at tremendous discounts to fair value.
This combination of stellar earnings growth and low price provides a great catalyst for investor success.
And this report focuses on the 7 best of these stocks primed to soar in the weeks ahead. Click below to claim your copy now.
---
AI shares were unchanged in premarket trading Thursday. Year-to-date, AI has gained 88.47%, versus a 6.99% rise in the benchmark S&P 500 index during the same period.
---
About the Author: Santanu Roy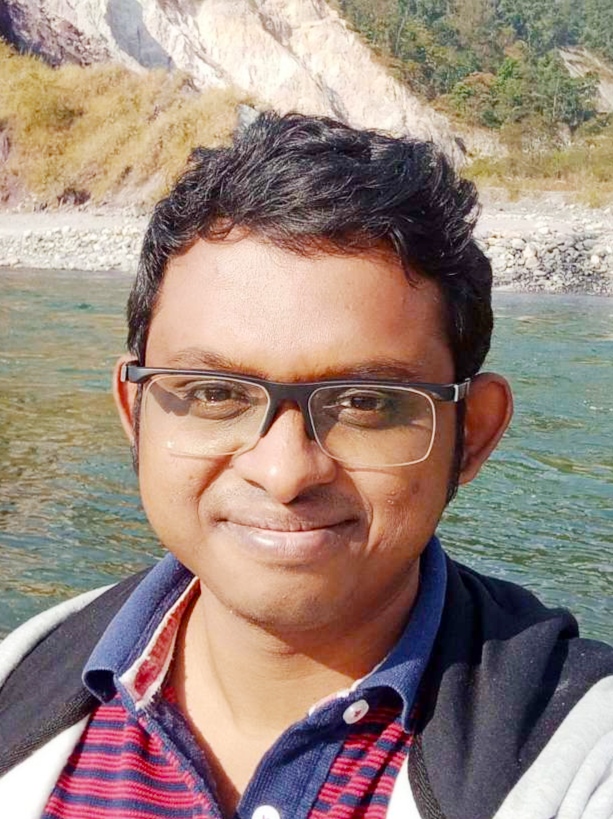 Having been fascinated by the traditional and evolving factors that affect investment decisions, Santanu decided to pursue a career as an investment analyst. Prior to his switch to investment research, he was a process associate at Cognizant.
With a master's degree in business administration and a fundamental approach to analyzing businesses, he aims to help retail investors identify the best long-term investment opportunities.
The post Is This the End of the ChatGPT-Inspired Rally in This Stock? appeared first on StockNews.com